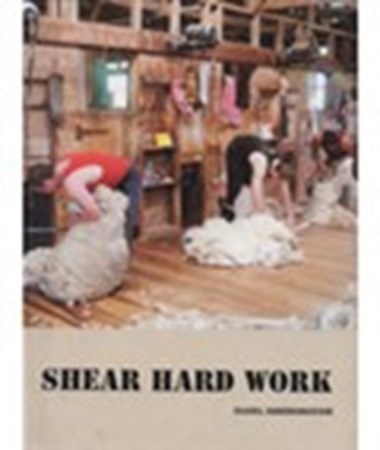 Shear Hard Work: A history of shearing in New Zealand by Hazel Riseborough.
---
Shear Hard Work tells the story of shearers and brings to life the world of the shearing shed for the first time. From the 1860s, when shearers were first identified as the 'very dregs of the colonial democracy', to the present day, when Kiwi shearers set world records and shear sheep around the globe, shearers have played a key role in New Zealand life.
A historian and qualified wool classer, Riseborough has travelled from merino farms in Alexandra to the women's world record attempt at Waikaretu, from "the first Maori in Milton" to Joe Paewai's Dannevirke shearing family, to tell this great New Zealand story.