New Zealand Land & Food Annual
Categories:
Books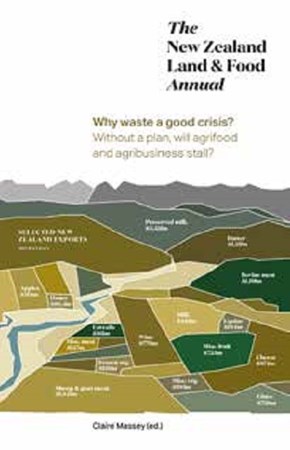 The New Zealand Land & Food Annual
---
WHY WASTE A GOOD CRISIS? New Zealand depends on what our farmers, foresters and horticulturalists grow. When agriculture catches a cold, the entire economy sneezes. Right now things are looking a bit gloomy. What's the crisis telling us we should be doing better? That's where The New Zealand Land & Food Annual comes in. It features cutting-edge, provocative and expert views on the broad agrifood and agribusiness sector. It aims to serve the national interest, inform debate, and to be of value to experts, policy makers and the general public. Each edition has a defining theme. The first addresses dairying's current woes, and asks: Given the huge risks 'NZ Inc.' faces, is agriculture headed in the right direction, does it need to be reshaped, and how can we make it attack- and disaster-proof? Plus: What if we were to face trade boycotts because of our weak response to climate change? Are we really smart enough to take full advantage of export markets? And how will new technology change the way we farm?
ABOUT THE EDITOR Professor Claire Massey is Massey University's Director of Agrifood, and in this capacity leads the university's agrifood strategy and provides a focus for the activities that occur across the university's academic units and service lines. She heads Te Puna Whakatipu, which leads and supports university-level projects in agriculture and food.